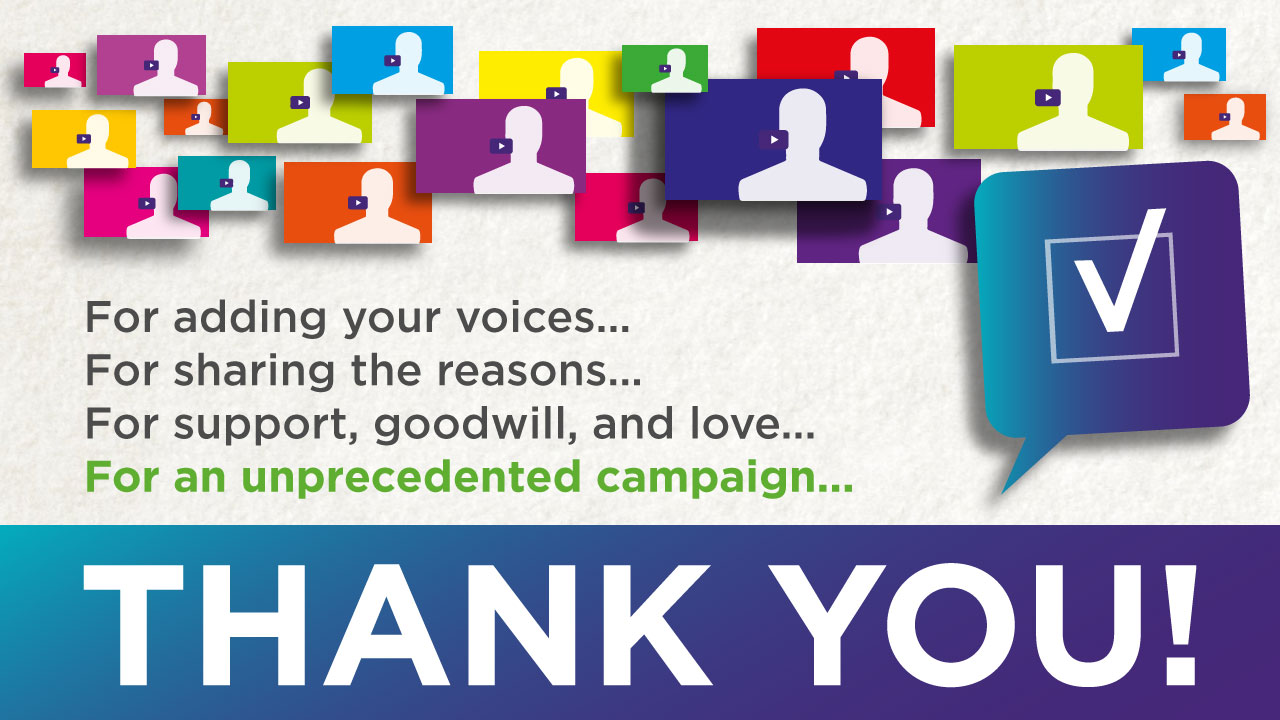 We Watched. We Shared.

We Voted.
In 2014, we began to create a campaign about the personal perspectives of real people whose lives would be made better by the introduction of equal marriage in Ireland. We launched #VoteWithUs on 02 March 2015 and in the weeks before the referendum, you made the campaign yours by adding and sharing moving, honest, compelling videos about what this vote meant to you and to the people you love.
We've voted, and Ireland is immeasurably changed for the better by the scale of acceptance of the referendum, and by the insights you've offered others into the lives of their fellow citizens. Our community of solidarity has stretched not only to every corner of Ireland but all over the world, as hundreds of thousands have watched and considered. We are tremendously proud to have been part of an unprecedented mobilisation of people from all walks of life, who've united to make this a better country and an example to the world.
The #VoteWithUs video archive is still available on this site.
The National Library of Ireland are including the content of the #VoteWithUs campaign in their archive on the 2015 Marriage Referendum. The videos that have helped to start conversations and change minds all over Ireland will be preserved there as part of the documentation of this historic event. You can continue to explore those videos in the archive here on VoteWithUs.org also.